BlueStar is an independent inspection company.
BlueStar has no affiliation with the vehicle buyer or seller.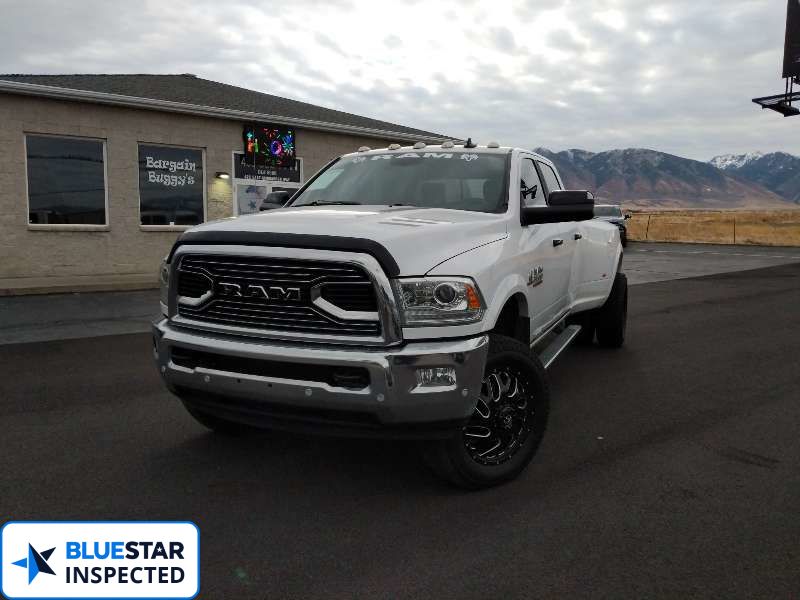 Blue

Star checked this vehicle out!
VIN

3C63RRKL7GG105565

MAKE

Ram

MODEL

Ram Pickup 3500

YEAR

2016

MILES

102,736
Inspector

Isael
ASE Certified
4,950 BlueStar Inspections
Industry Awards (2)
Top Recommended Trucks (Edmunds)

Automotive Excellence Award: Best Truck (Popular Mechanics)
Inspection Checklist
Passed

See Details

Detailed Explanation of Failing Observation

Read related BlueStar article
TESTS AND MEASUREMENTS
Fluid

s
Engine Oil
Transmission Fluid
Power Steering Fluid
Coolant
Brake Fluid
Transfer Case Fluid
Front Differential Fluid
Rear Differential Fluid
INSPECTOR COMMENTS AND PHOTOS
Passed

Safety

Emissions

Other

Additional Info
Safe

ty / Vision
HVAC

/ Cooling
Igni

tion / Electrical
Othe

r

Both front windows contain excessive tint according to Utah standards. Cosmetic only. Due to the weight of the vehicle, Bluestar was unable to lift the vehicle on the hoist. It was difficult to capture photos of the undercarriage and powertrain. Right rear view mirror is cracked.