Mechanical Condition Report
Based on BlueStar's 225+ point inspection
HONESTY
TRANSPARENCY
TRUST
BlueStar is an independent inspection company.
BlueStar has no affiliation with the vehicle buyer or seller.
Blue

Star checked this vehicle out!
VIN:

2T2HK31U38C059282

MAKE

Lexus

MODEL

RX 350

YEAR

2008

MILES

145,861
Inspector
Laura M
4,232 BlueStar Inspections
Industry Awards (9)
Motorist Choice Awards (AutoPacific/Intellichoice)

Best Buy: Premium Midsize Crossover/SUVs (Consumer Guide Automotive)

Best Overall Value (Intellichoice)

Lowest Fuel Cost (Intellichoice)

Lowest Ownership Cost (Intellichoice)

Vehicle Dependability Study (VDS): Highest Ranked (J.D. Power and Associates)

Initial Quality Study (IQS): Highest Ranked (J.D. Power and Associates)

Brand Image Awards: Best Interior Design Brand - Luxury (Kelley Blue Book)

Best Bet: Mid-Size SUV (The Car Book)
Inspection Checklist
Passed

See Details

Detailed Explanation of Failing Observation

Read related BlueStar article
TESTS AND MEASUREMENTS
Fluid

s
Engine Oil
Transmission Fluid
Power Steering Fluid
Coolant
Brake Fluid
Washer Fluid
Transfer Case Fluid
Not Inspected
Not Inspected
Rear Differential Fluid
INSPECTOR COMMENTS AND PHOTOS
Passed

Safety

Emissions

Other

Additional Info
Test

Drive
Safe

ty / Vision
Marker light does not function properly.
(Left front inoperative, Right front inoperative)
Safety light (Fog / DRL) does not function properly.
(Right front daytime running lamp (DRL) inoperative)
Exterior light lamp and/or housing is damaged/broken.
(Marker lamp, Cracked / broken, Right, Rear, Bulb is also inoperative. )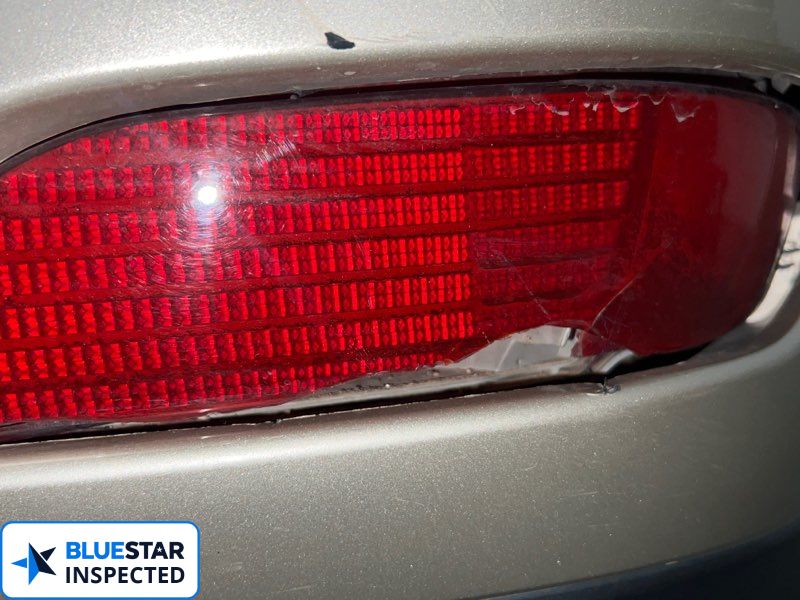 Whee

ls / Tires / Brakes
Stee

ring / Suspension
Body

/ Frame / Exterior / Interior
Othe

r

Informational observations noted at time of inspection
Vehicle has surpassed manufacturer's recommended service life for spark plugs. Advise maintenance record check. There is no rough running condition present at time of inspection.