Mechanical Condition Report
Based on BlueStar's 225+ point inspection
HONESTY
TRANSPARENCY
TRUST
BlueStar is an independent inspection company.
BlueStar has no affiliation with the vehicle buyer or seller.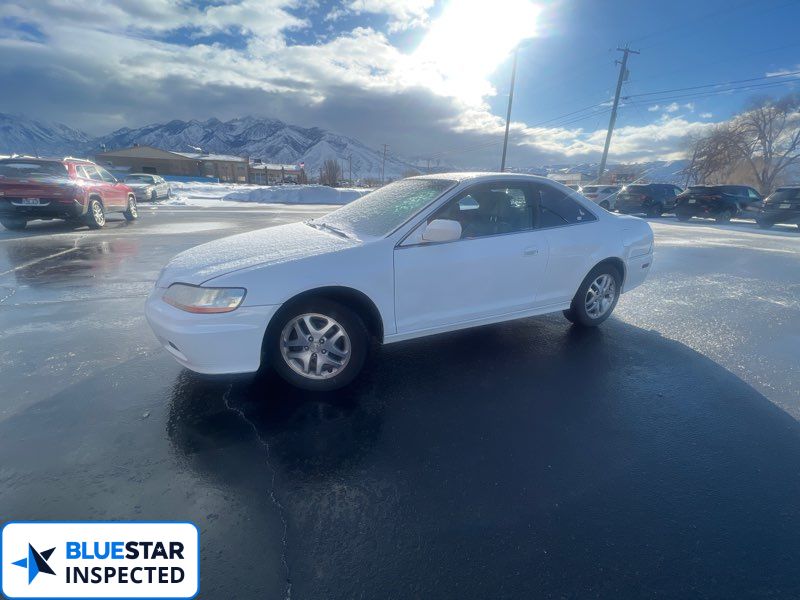 Blue

Star checked this vehicle out!
VIN:

1HGCG22572A034366

MAKE

Honda

MODEL

Accord

YEAR

2002

MILES

203,292
Inspector
Laura M
4,079 BlueStar Inspections
Industry Awards (2)
10Best Cars (Car And Driver)

Top 10 Best-Selling Vehicles (Edmunds)
Inspection Checklist
Passed

See Details

Detailed Explanation of Failing Observation

Read related BlueStar article
TESTS AND MEASUREMENTS
Fluid

s
Engine Oil
Transmission Fluid
Power Steering Fluid
Coolant
Brake Fluid
Washer Fluid
INSPECTOR COMMENTS AND PHOTOS
Passed

Safety

Emissions

Other

Additional Info
Fuel

/ Emissions / Exhaust
Stee

ring / Suspension
Wheel bearing is dangerously loose and unsafe.
(Right rear, Wheel bearing is also excessively noisy while driving. )
Igni

tion / Electrical
Body

/ Frame / Exterior / Interior
Flui

d Leaks / Level / Condition
Othe

r

Informational observations noted at time of inspection
Vehicle has surpassed manufacturer's recommended service life for spark plugs. Advise maintenance record check. There is no rough running condition present at time of inspection.
There is a minor vibration in steering while in gear at idle. Motor mounts may be weak or torn. Advise monitoring and or further diagnosis.
This vehicle is equipped with an engine timing belt. Although it is not inspected as part if the inspection, the manufacturer recommends replacement every 105,000 miles.